Stern words from Tim LaHaye:
The Rev. Tim LaHaye, co-author of the "Left Behind" series of Christian prophecy novels, said [Harold] Camping "trivializes the very serious study of Bible prophecy by ignoring Jesus' statement that everyone seems to know except him, and that is that no man knows the day nor the hour" that Jesus will return."
That would be the same Tim LaHaye who launched his apocalyptic potboiler The Rapture on 6 June 2006, just so that he use the advertising tagline "The Rapture—Coming 06.06.06". And let us not forget
versions of "Left Behind" for young readers, a comic book adaption, "Left Behind" t-shirts, a daily devotional guide, desk calendars and even a "Left Behind" board game. (In the game, players collect "Left Behind Tokens" that they can later use to defeat the Antichrist.)
Plus, of course, the controversial video game.
Not trivializing "the very serious study of Bible prophecy" at all.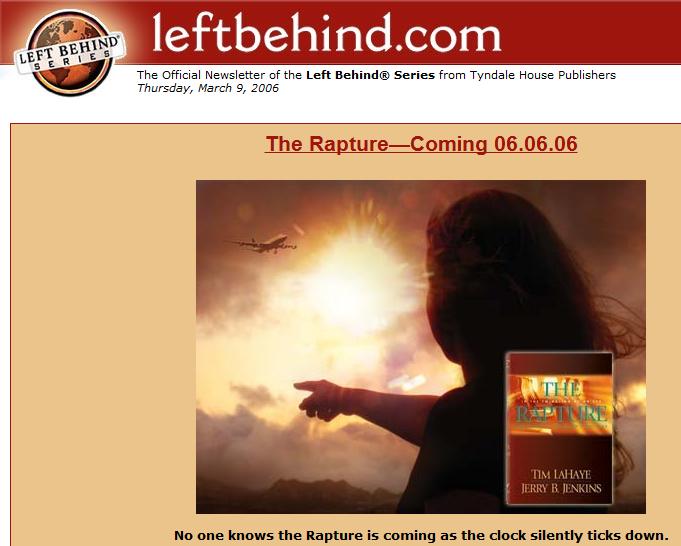 Filed under: Uncategorized | 6 Comments »