Christian Concern for Our Nation reports:
On 2 November 2010 an adjournment debate was held in the House of Commons regarding the need for women to be given more information prior to an abortion. The debate was called for by Nadine Dorries MP who highlighted the urgent need for women to be given all of the information they needed prior to a potential abortion, including information related to its risks, and the other options that may be available to pregnant women…
Dorries is particularly close to CCFON; prior to the election, CCFON members registered and created her campaign website. Dorries has spoken on the subject of abortion previously, and is known for promoting the "hand of hope" urban legend. CCFON, meanwhile, has links with the US Alliance Defense Fund and with the anti-gay New Generation churches, and it is not inaccurate to describe it as a Christian Right organisation.
In her Commons speech, Dorries made the claim that women are pushed into abortions by counsellors and providers who wish to make money. Further:
…During the debate Nadine mentioned a book called 'Forsaken – Women from Taunton Talk About Abortion'. The book is published by the charity Forsaken, and contains harrowing stories of women suffering from post-abortion syndrome. It was written by Angela Coakes and her friends who have been working with women with post-abortion syndrome in Taunton [in southwest England].
Forsaken has a website here; details of those involved are scarce, although alongside Angela Coakes a certain Philip Coakes has responded to queries. "Phil and Angie Coakes" are listed as homegroup leaders at Living Light Christian Church in Taunton, and the church has founded a local pregnancy centre called Alternatives; a link to this centre is given on the Forsaken website. Neither site has any reference to the church, and it takes a purely secular approach to the subject.
An mp3 sermon on the "Alternatives Pregnancy Centre Vision", given by Elder John Lalgee at Living Light in 2007, can be heard here; he comes across as thoughtful and sensitive, and he specifically warns against hostility towards women who have had abortions. He is also keen that professionals should understand that
we're not radical lunatics… who are not going to speak sense and wisdom and care objectively to the women.
Living Light Taunton belongs to a wider group of churches in the UK and the USA; according to the website, Lalgee, who is from Blackpool,
…oversees the congregations in Kenosha, Racine and Pleasant Prairie as well as, Living Light Church in Taunton, and Covenant Life Church in Lake City, Michigan. All of this work is carried out as part of One Church Ministries, which John leads.
The church in Taunton is led by Ben Thorne, in whose name the Alternatives website is registered. Although the churches are Charismatic, the style seems far closer to mainstream British evangelicalism than to the US "Christian Right".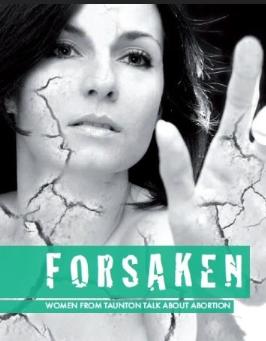 Filed under: Uncategorized