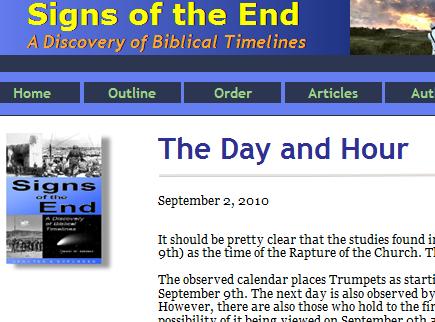 The Day and the Hour

September 2, 2010

It should be pretty clear that the studies found in the book and this website look to this Feast of Trumpets 2010 (September 9th) as the time of the Rapture of the Church. That is less than a week away. Time is quickly running out…

Jerusalem sunset is 1853 on September 9th.
(Hat tip: Bulldada Newsblog Source: Here)
Filed under: Uncategorized