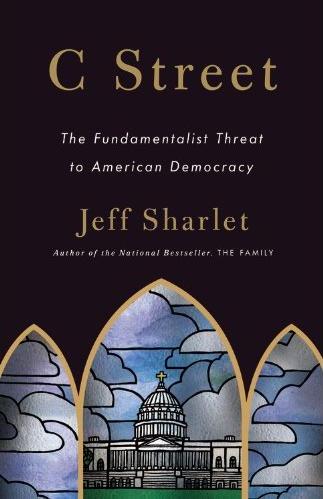 Although the official publication date for Jeff Sharlet's new book is tomorrow, it's actually been available a week or so now, and a copy has already made its way to me across the Atlantic. The book is a sequel to The Family,  which I wrote a review of here.
The generic tagline understates the importance and uniqueness of Jeff's contribution: this isn't the familiar story of Tea Partiers and televangelists, but of a significant yet overlooked long-term religious factor in US politics. And with influence in Uganda and elsewhere, there's more at stake than just "American democracy" . As Jeff himself puts it (page 89)
The fundamentalist threat of this book's subtitle isn't a barbarian at the gate. Nor is it an ideology that erects statues, a theology in jackboots. It's far more practical than that… We've reached a point where piety and corruption aren't at odds but are one and the same.
Filed under: Uncategorized | 6 Comments »