8 January: Tim Ireland of Bloggerheads presents evidence that Glen Jenvey, who was the source for a report in the Sun about a plan by Islamists to target British Jews for harrassment, may in fact have written the very postings to a Muslim forum under an assumed name which were then presented by the Sun as evidence for the plot (I blogged this here).
20 January: A news magazine reports exactly the same story, although the words "Bloggerheads", "blog", and "Tim Ireland" are noticeably absent. The name of the periodical? Step forward Private Eye magazine, which has an article on page 4 of its latest issue (1228) under the heading "How Extremism Works".
But there is something new – the detail that "the PCC is investigating a number of complaints" about the Sun's scare-mongering article.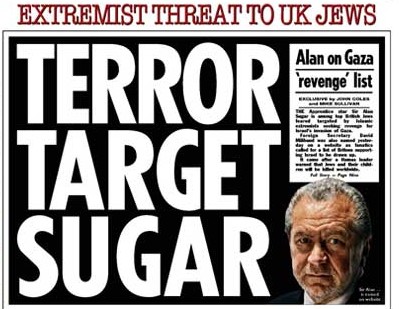 Filed under: Uncategorized