Despite the recent exposé of children suffering in Africa due to witchcraft accusations and the subsequent outrage, there are still some true believers. One has just left a comment, suggesting that even I might be a witch. Over to Idongesit Elijah Okpombor (links added):
Yes Richard. I have read your reply to my mail some time ago. Well richard, some adults do prompt children to confess witchcraft, but not the child I told you about. She was not prompted to do so. The mother was tested and confirmed to be HIV positive alongside other ailments. When she was not responding to treatment, they decided to yield to the conditions the little girl gave and the woman came up alive. Now, Richard, I'm not writing this to convince you that children can be witches. I do not need to convince you for it to be true. Your not believing it does not change anything.

Something else you should know is that, children do not learn witchcraft. it is a possession in the spirit that a child contracts in many different ways, the most rampant being from edible products. You may not agree with any of these. At least, I know that the environment you find yourself has made you extremely ignorant of this.

Well, you say there are no child witches in the UK, Japan, etc. Richard, there are. That you've not heard of any yet, as rampant as it is in Africa, does not deny their existence. And You know something, witches always try to get people to believe that they do not exist, so they can perpetuate their secret wicked acts. And the way you sound, are you sure you aren't one?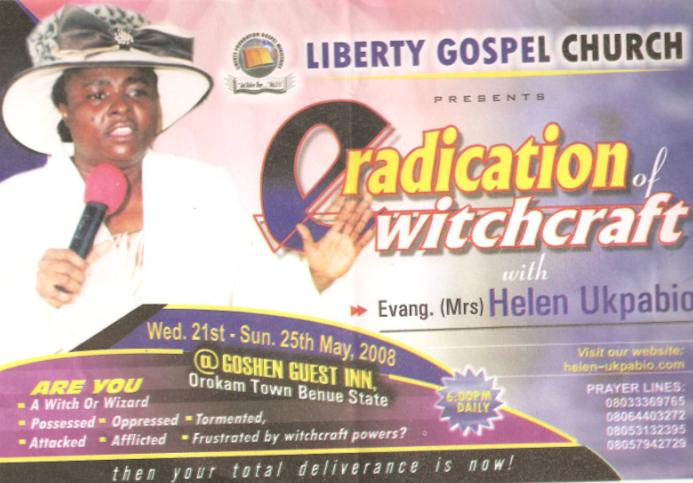 Filed under: Uncategorized