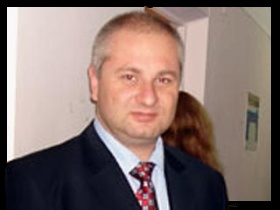 A remarkable coincidence: just a few months after complaining of threats against his life, a Russian journalist based in Ingushetia has been accidentally shot in the head while in police custody. From Reporters Without Borders:
Journalist Magomed Yevloyev, one of the creators of the Ingush news website Ingushetiya.ru (http://ingushetiya.ru), was shot dead today while held by interior ministry officials in Nazran (in the southern Russian republic of Ingushetia). He was arrested as he disembarked at Nazran airport from a flight which Ingush President Murat Zyazikov had also taken. He was admitted to a hospital an hour later with a gunshot wound to the head and died on the operating table.

…The Ingush interior ministry said Yevloyev was killed "accidentally" while resisting arrested….Yevloyev had been the target of serious threats and, in October 2007, he accused President Zyazikov on the website of hiring hit-men to kill him.
Yevloyev's death comes just a few weeks after a Moscow court confirmed that the website should be suppressed, and shortly after its editor, Rosa Malsagova, fled the country. The president of Ingushetia, Murat Zyazikov, is close to the Kremlin.
An English-language blog devoted to the topic of Ingushetia has more details here.
Meanwhile, Interfax reports that
There will be no censorship in the Internet, Russian Communications and Information Technology Minister Igor Shchyogolev told students of the Moscow State University's Journalism Department on Monday.

"Such censorship is impossible for technological reasons," he said.

As state regulation of the Internet is problematic technically, it is necessary to promote self-regulation, the minister said.
And what better way to "promote self-regulation" than by having the authors of troublesome websites summarily executed by the police?
(name variations: Magomed Yevloyev; Magomed Yevloev; Rosa Malsagova; Roza Malsagova)
Filed under: Uncategorized | 1 Comment »