New wife was Assistant US Trade Representative for Africa
One of the more interesting African neo-Pentecostal leaders is the Ghanaian Archbishop Nicholas Duncan Williams, founder of Action Faith Ministries International. Duncan Williams, who preaches a message of prosperity and success, underwent a turbulent divorce and remarriage to his first wife Francisca between 1998 and 2001, and their second marriage fell apart in 2005 despite interventions from T.D. Jakes and Morris Cerullo. Duncan Williams has now married for a third time, and this time the bride is someone different. Joy Online reports:
…Then last Saturday April 19, 2008, news came out that Archbishop Duncan-Williams was remarrying in Maryland in the United States of America.

He got married to a successful African American public official and entrepreneur, Ms. Rosa Whitaker, who wields so much influence in the United States and across Africa as the Chief Executive Officer of The Whitaker Group.
That the new wife is American is not surprising – Duncan Williams has been mainly based in the USA for the past few years.
The Whitaker Group website has some background on the new wife:
TWG was founded by Rosa Whitaker, the first-ever Assistant US Trade Representative for Africa under the administrations of Presidents George W. Bush and William J. Clinton. Prior to founding TWG, she was an architect of the African Growth and Opportunity Act (AGOA) and worked on World Trade Organization (WTO) and other trade initiatives directly under the current Chairman of the U.S. House Ways and Means Committee, Charles B. Rangel, and the current President of the World Bank, Ambassador Robert B. Zoellick. With more than 25 years of Africa experience, Ms. Whitaker has an extensive network of high-level contacts in the U.S. government and business community as well as public and private sectors throughout Africa.
Whitaker's clients have included President Museveni of Uganda; at least one commentator there is sniffy about her efforts for AGOA:
Ugandans should have a special interest in Ms Rosa Whitaker; not only because she was the assistant United States trade representative to Africa when AGOA sounded like a sub-county in heaven, but also because through her company, the Whitaker Group, she was later to be employed by the Uganda government as the country's AGOA consultant, some kind of USA-based market scout for Ugandan goods, with a thinly veiled role as spinner for Museveni's politics.
Ghanaweb adds criticism from the other side of the continent:
President J. A. Kufuor has engaged another American lady, this time an African American, as a Special Advisor on AGOA. Her name is Rosa Whitaker, and she is paid a whopping US$300,000.00…per year, effective March 2005 when she signed the contract with the Government of Ghana.

…Whitaker stands out as an example why Washington officials are increasingly debating what constitutes a conflict of interest in such comings and goings. Whitaker set up the first in a series of business relationships with African leaders and countries while still working as the U.S trade representative's top official for Africa, according to our sources, correspondence and other documents obtained by the LA Times. By March, she had signed the contract with Ghana, also for $300,000 a year, to consult on the law, known as the African Growth and Opportunity Act or AGOA. "It looks like she's trading off on her expertise and credentials and in a really blatant way", said Larry Noble, head of the Centre for Responsible Politics, a Washington watchdog group. Whitaker said her private pursuits were above board and approved in advance by the Trade Representative's office.
The Ugandan connection had an unhappy sequel last July:
An American adviser to the NRM government on trade and investment has lost a preliminary appeal in a U.S. court to dismiss a fraud case filed against her by her Ugandan housemaid.

Ms Idah Zirintusa, a former State House employee, sued Ms Rosa Whitaker in the United States District Court for the District of Columbia for fraud, unjust enrichment, and illegal interference with her earlier contract with State House.

…In the pleadings, a copy of which Daily Monitor has obtained, Ms Zirintusa further says that Ms Whitaker violated various provisions of the US Fair Labour Standards Act, D.C. Payment and Collection of Wages Law, and D.C. Minimum Wage Act by failing to pay her the minimum wage and overtime fee to which she was entitled for the domestic services she provided Ms Whitaker and her friend Ms Pauline Harris.

…The court found that Ms Whitaker falsely promised Ms Zirintusa that if she accepted her offer of employment, the American lobbyist would provide payments for the care and support of the accuser's family in Uganda.
Whitaker – rather shabbily – offered the defence that "Ms Zirintusa could not sustain her claims because she was not legally permitted to work in the United States".
Duncan Williams (whom I discussed here on Talk to Action) teaches that prosperity comes through divine laws of sowing and reaping, and that a pastor should manifest success in his personal lifestyle. A high-flying businesswoman is certainly an appropriate catch; and for her being married to a man of God will perhaps have the added bonus of dampening controversy over TWG.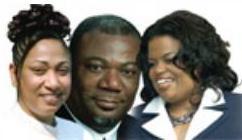 Filed under: Uncategorized